WAR HORSE

For the Durham Performing Arts Center in Durham, North Carolina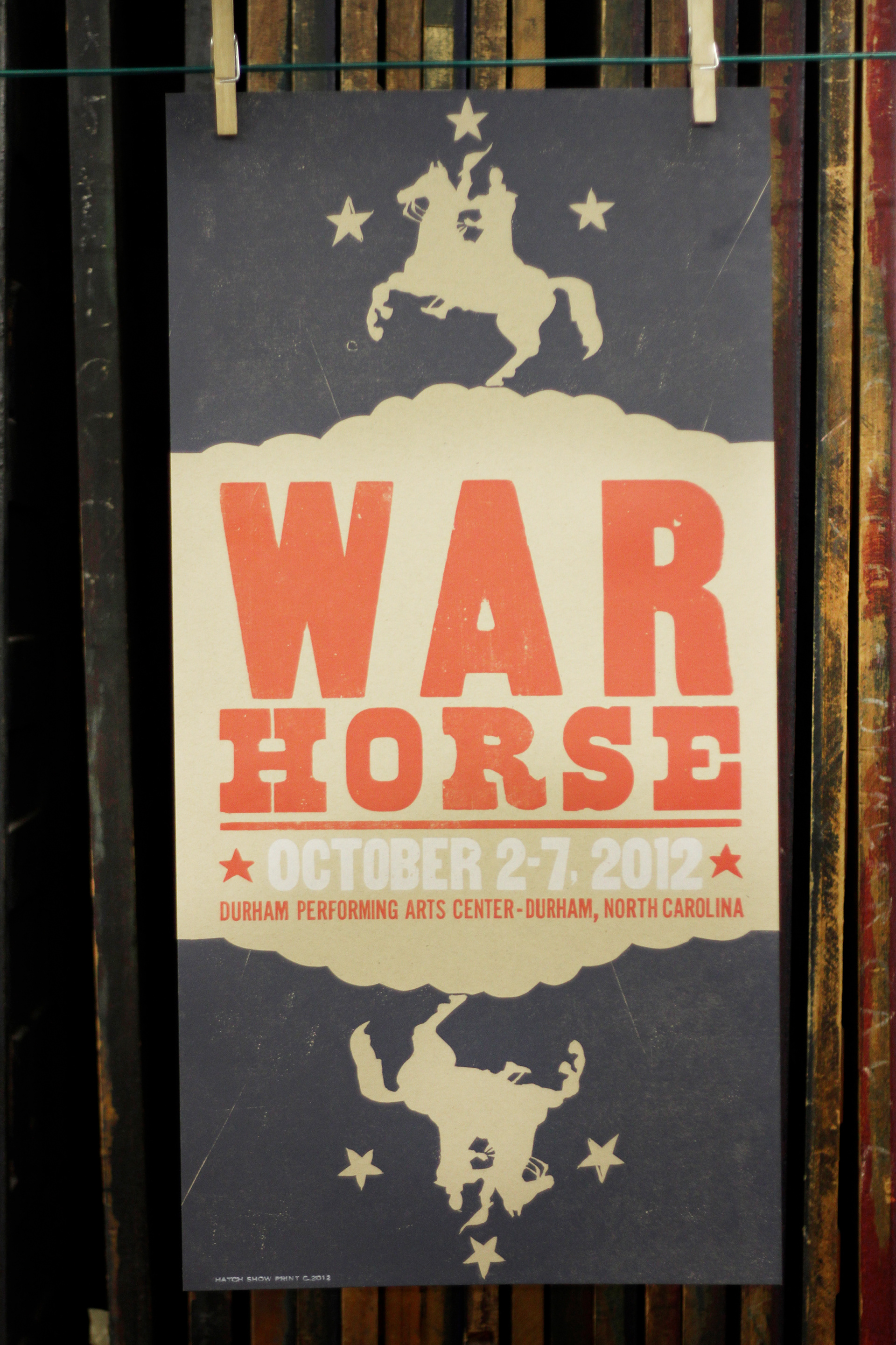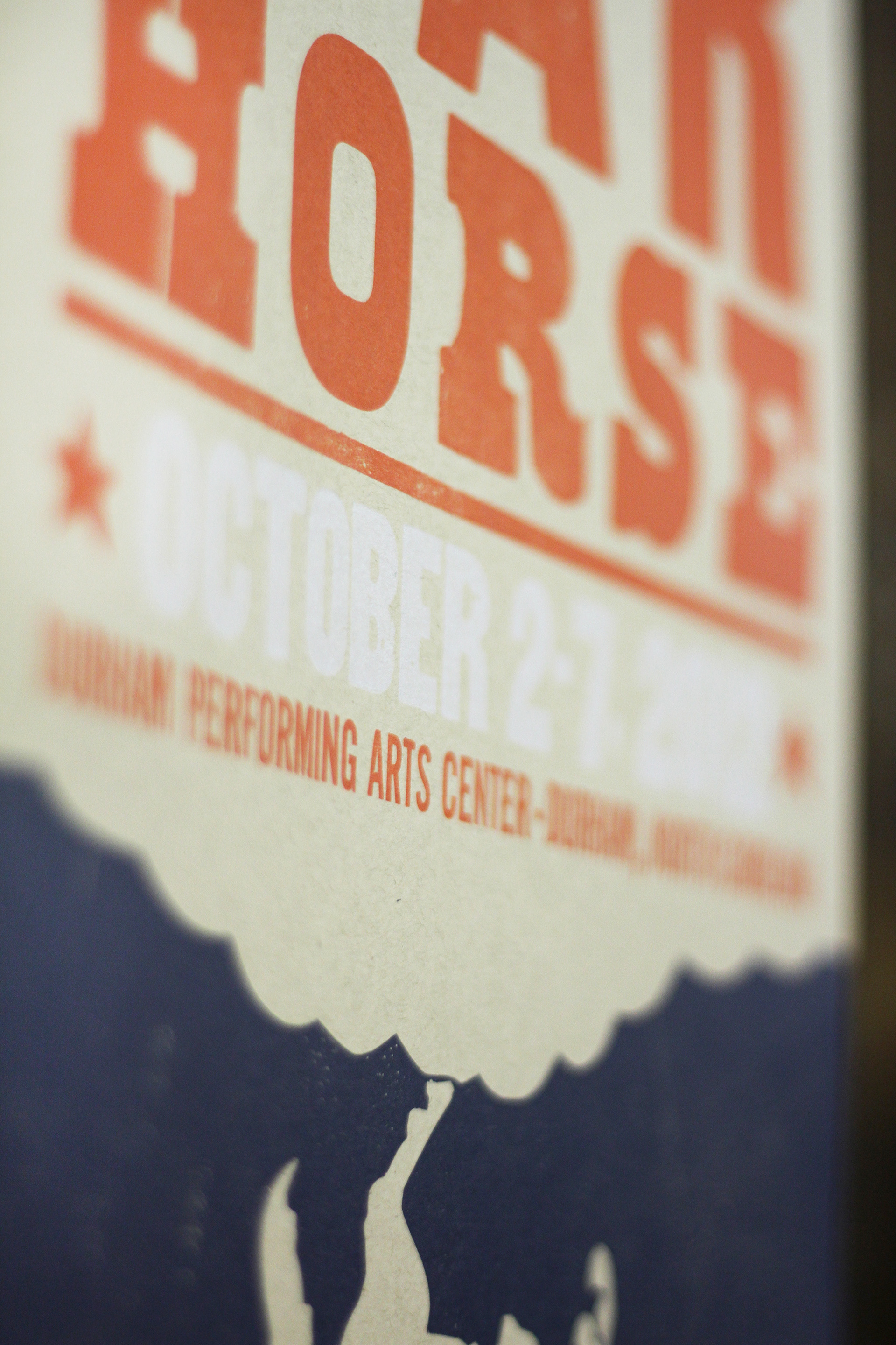 ALL ARE WELCOME

This is a traditional Hatch poster for the Ryman Auditorium's gift shop.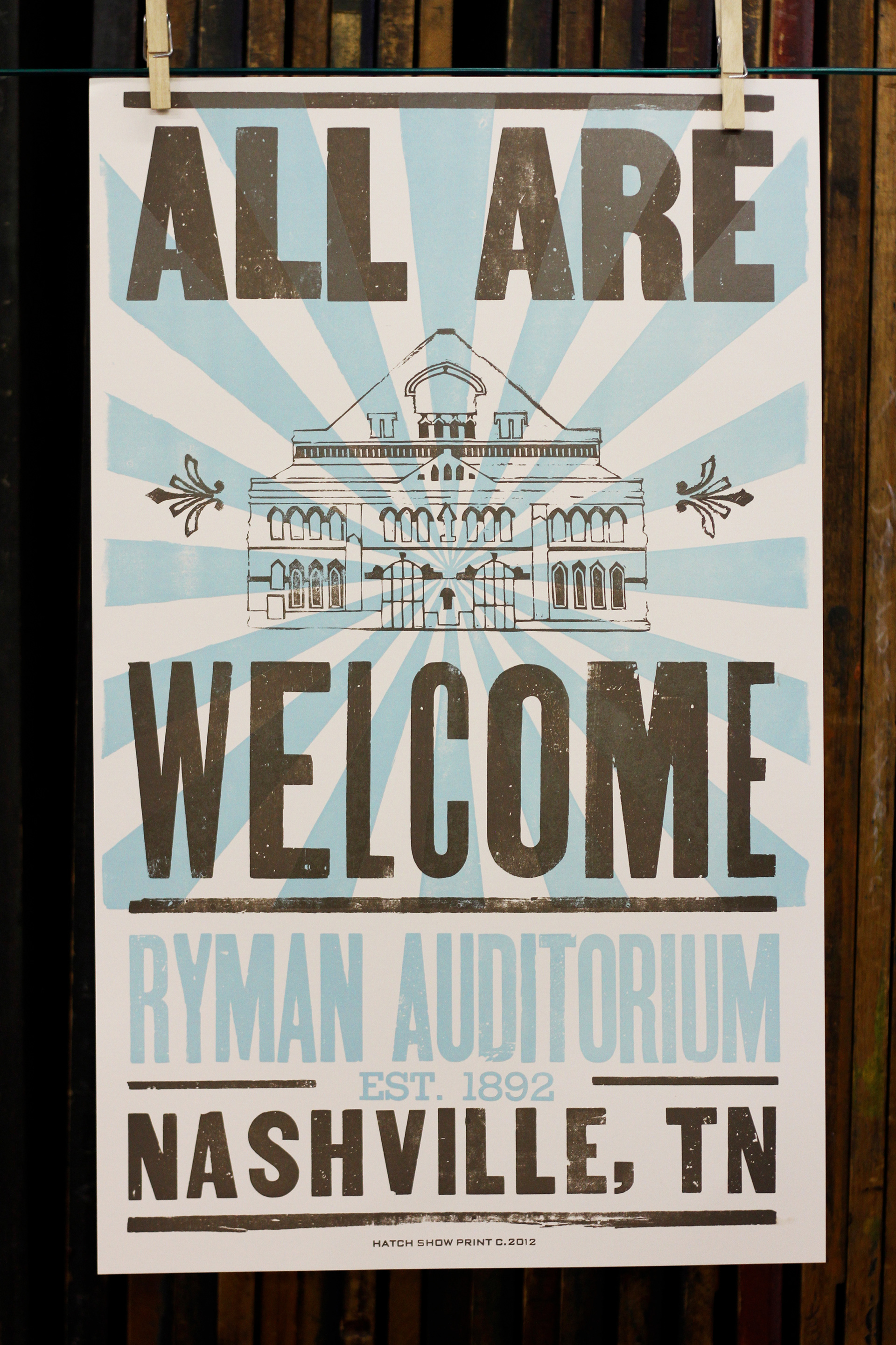 Y'ALL

As interns, we were allowed to come into work on a Saturday and print whatever we liked. I took advantage of this opportunity and climbed the wobbling ladder to the top of the shop to find the largest type I could find that could fit horizontally on a poster. "Y'all" just seemed appropriate.